Furniture trends 2022/2023: 1960's & 70's are now vintage!
Posted by FRANK P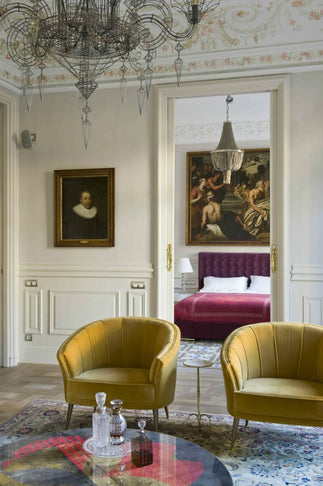 Vintage is and has been making a comeback. We have many items that will go well with that ideal Vintage look. Call us to make an appointment to talk about the space you are reforming.
518-844-2748
Vintage promotes calm and lived-in feel.
Worn pieces with patina and small scratches make us feel relaxed about how we live in our homes. Reminding us that nothing is too precious, they bring ease and acceptance of the natural decay of things.
Before you know it, cookie-cutter interiors start to wear off, but homes that take time to unfold through layering antiques with new pieces hold interest as they appear timeless, unique and highly personal.
Pine Street Antique Gallery has these and many other Vintage pieces. We even take special appointments to help with choosing the right furniture for your space. We have over 1 Million items in stock. We have two floors and over 34,000 sq. ft. of space that is filled with unique and rare items. Something for everyone. Do you collect? We have what you are looking for. Again call James at 518-844-2748